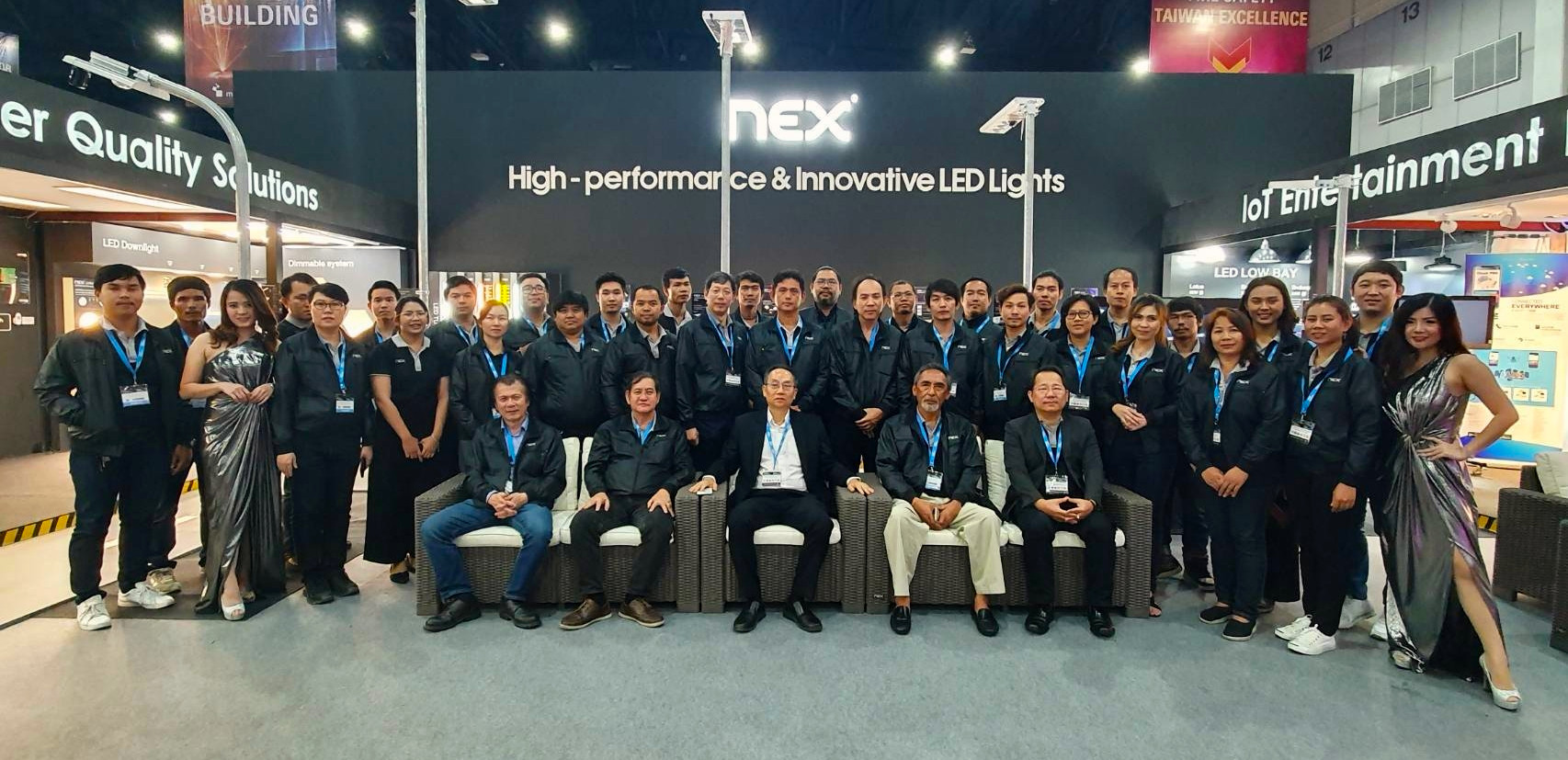 NEX History
NEX Group has grown over the years and expanded the business from Sookkamol Ratchada Company specialising in sanitary and accessories for interior design more than 60 years.
NEX Group is comprised of
NEX INNOTECH which is mainly focused on LED Lighting, LED Display, and IP Camera with high quality and modern design feature. We design the lighting system to make it suitable for any location which is including the control system of electricity and solar cell.
NEX LEDTECH which is mainly focused in Research and Development (R&D). Underlying the energy conservation perspective, we place importance to develop eco energy technology in order to meet industrial energy consumption in the current world. We produce high-quality LED lights to substitute imported products and apply latest technological innovations to production and services e.g. Industrial Internet of Things (IIoT), Self-powered Wireless Technology, Bluetooth MESH. All these services are vital as a part of the private sector in driving Thailand 4.0 to achieve the country's primary goals.
CDN PLUS has been established for the services business–providing IoT Technology in a form of Smart Home Automation and OTT & IPTV of Entertainment Platform. These services are to serve the basic needs of people's life.
NEX group is committed to the concept of providing the best quality products, the newest innovations, and the excellent services. We are, therefore, well-known in the market, especially among potential customers who appreciate our high-quality products.