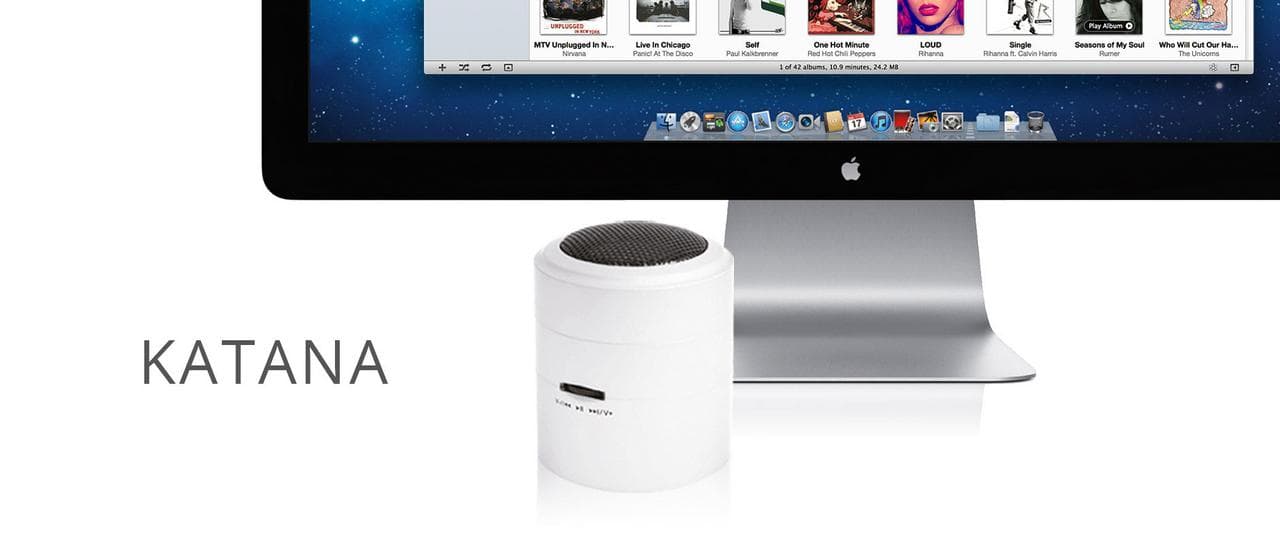 The NEX Katana Speaker can turn almost any solid surface into a speaker. Be amazed by the 360° omni-directional sound that creates crisp and powerful sound stages with a bass response reaching all the way down to 40 Hz. Place it on the floor, chairs, tables or windows to experience the power of this revolutionary audio innovation. Different surfaces will create different effects, so be sure to experiment and discover your favorite material. Weighing in at just 280g the NEX Katana presents a new generation of portable sound that combines attractive design with pure innovation.

A joy for eyes and ears
With deep bass and clear heights,
there's nothing left to be wanted.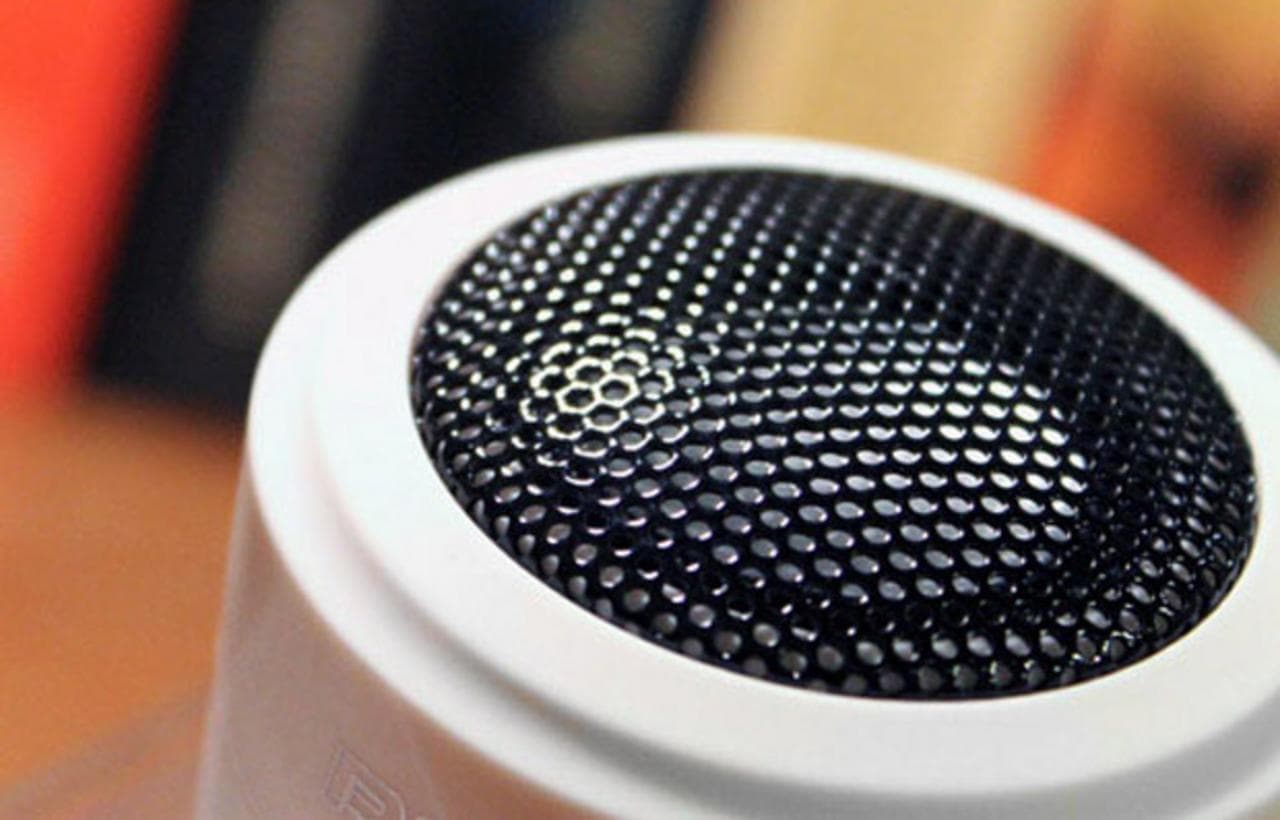 A portable powerhouse that rocks any party.
Tech Specs
NEX Kat
NEX Katana
NEX Katana Wireless
Color
Blue, Green, Pink
Black, White, Red
Black, White, Red
Model
SD Card
SD Card
Bluetooth
Size
Ø52mm x 60mm (H)
Ø56mm x 72.5mm (H)
Ø56mm x 72.5mm (H)
Weight
300g
280g
280g
Storage
up to 16GB MicroSD
up to 32GB MicroSD
Streaming via Bluetooth
Wireless
-
-
Bluetooth wireless technology
Sound Performance
5W
10W
10W
Input/Output
Ø3.5mm Stereo jack
Ø3.5mm Stereo jack
Ø3.5mm Stereo jack
MicroSD slot
MicroSD slot
Bluetooth
Microphone
-
-
YES, Hands-Free
Audio Playback
MP3 (8 to 320 kbps)
MP3 (8 to 320 kbps)
MP3 (8 to 320 kbps), Streaming
S/N Ration
>80dB
>85dB
>85dB
Frequency Range
80Hz ~ 18KHz
40Hz ~ 20KHz
40Hz ~ 20KHz
Power
Lithium Battery / USB Cable
Lithium Battery / USB Cable
Lithium Battery / USB Cable
Volume Control
YES
YES
YES
Track Control
YES
YES
YES
Accessories:
USB Cable; Sticky Pad
USB Cable; Sticky Pad
USB Cable; Sticky Pad
Voltage
5V DC, 1A
5V DC, 1A
5V DC, 1A
In the Box
Speaker, USB Cable/Audio Cable
Speaker, USB Cable/Audio Cable
Speaker, USB Cable/Audio Cable
Warranty
1 Year
1 Year
1 Year
Codename
SK-12
SK-13
SK-33
Product Page
Product Page