Each mat comes with round pieces of jade and tourmaline held in place with a mesh lining that increases the flexibility. You can use it comfortably on the floor, in bed, on a sofa, in a recliner, or even propped up against the wall. Sleep on the mat overnight to extend the time you spend bolstering your wellness. Just turn up the heat and relax as the stones release high levels of far infrared and negative ions. These natural therapies will help elevate your wellness levels to temporarily boost your circulatory system. Use the intuitive controls to find the temperature to the degree at which you are the most comfortable. Begin the journey to better wellness with a model that continues to prove itself time and time again.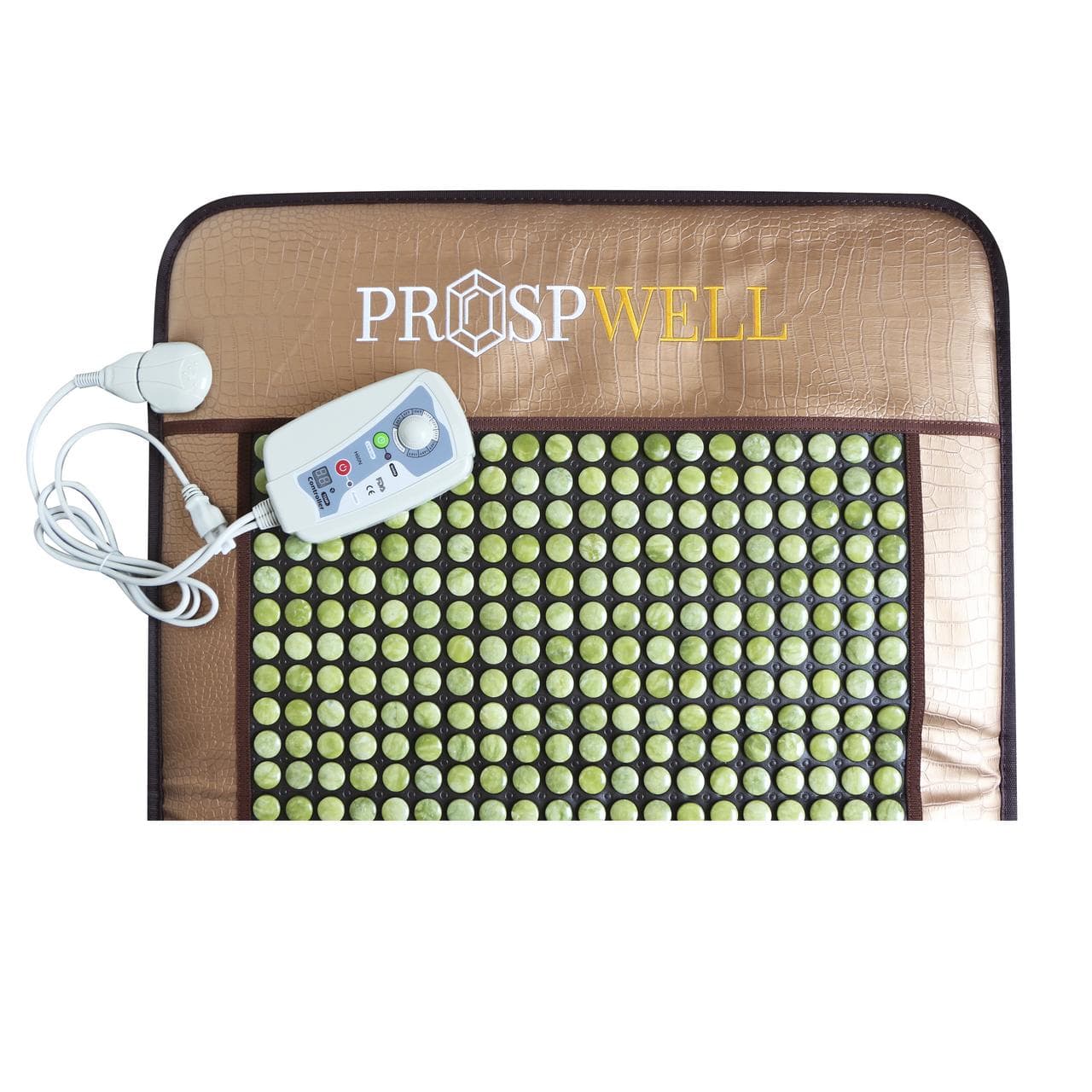 Comfortable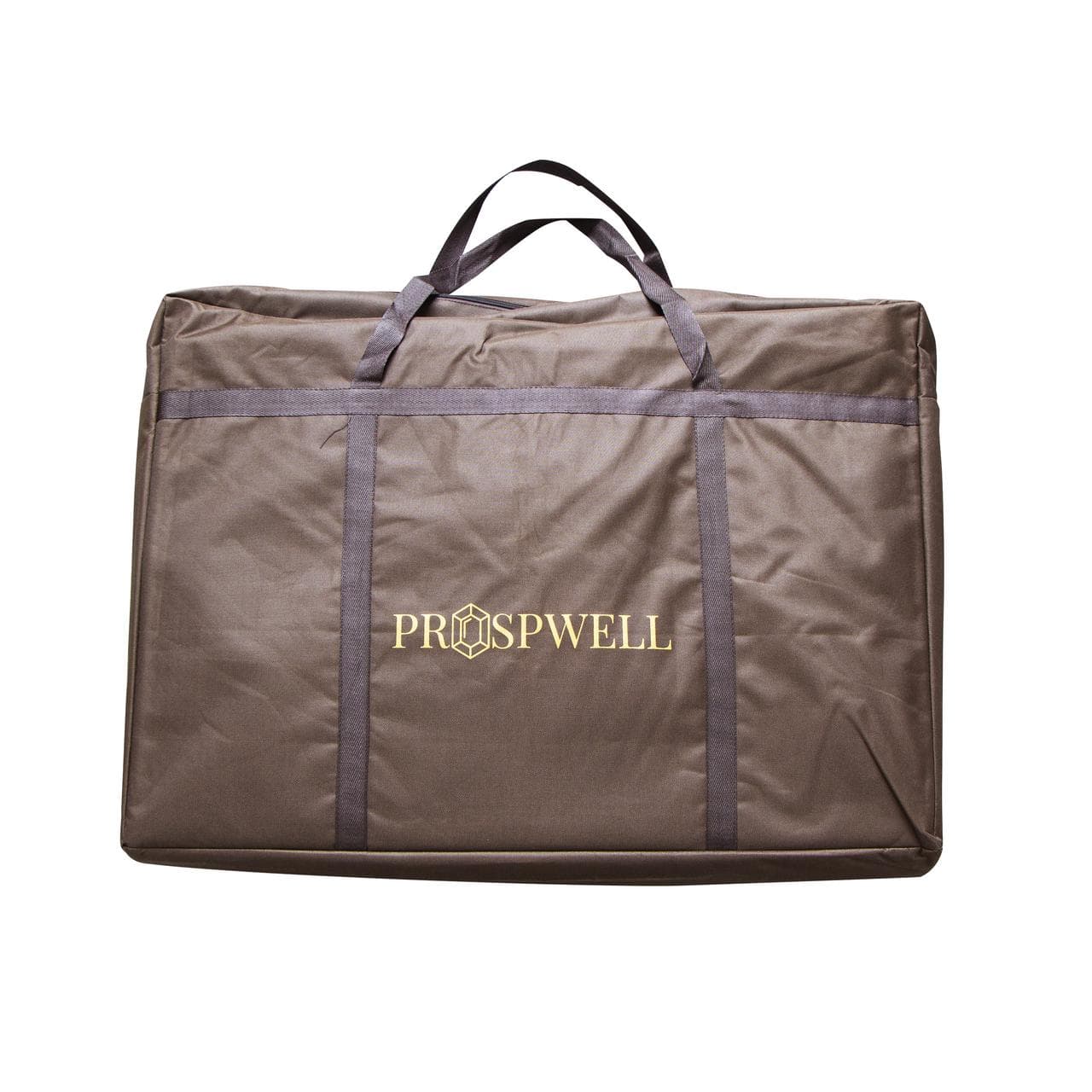 Portable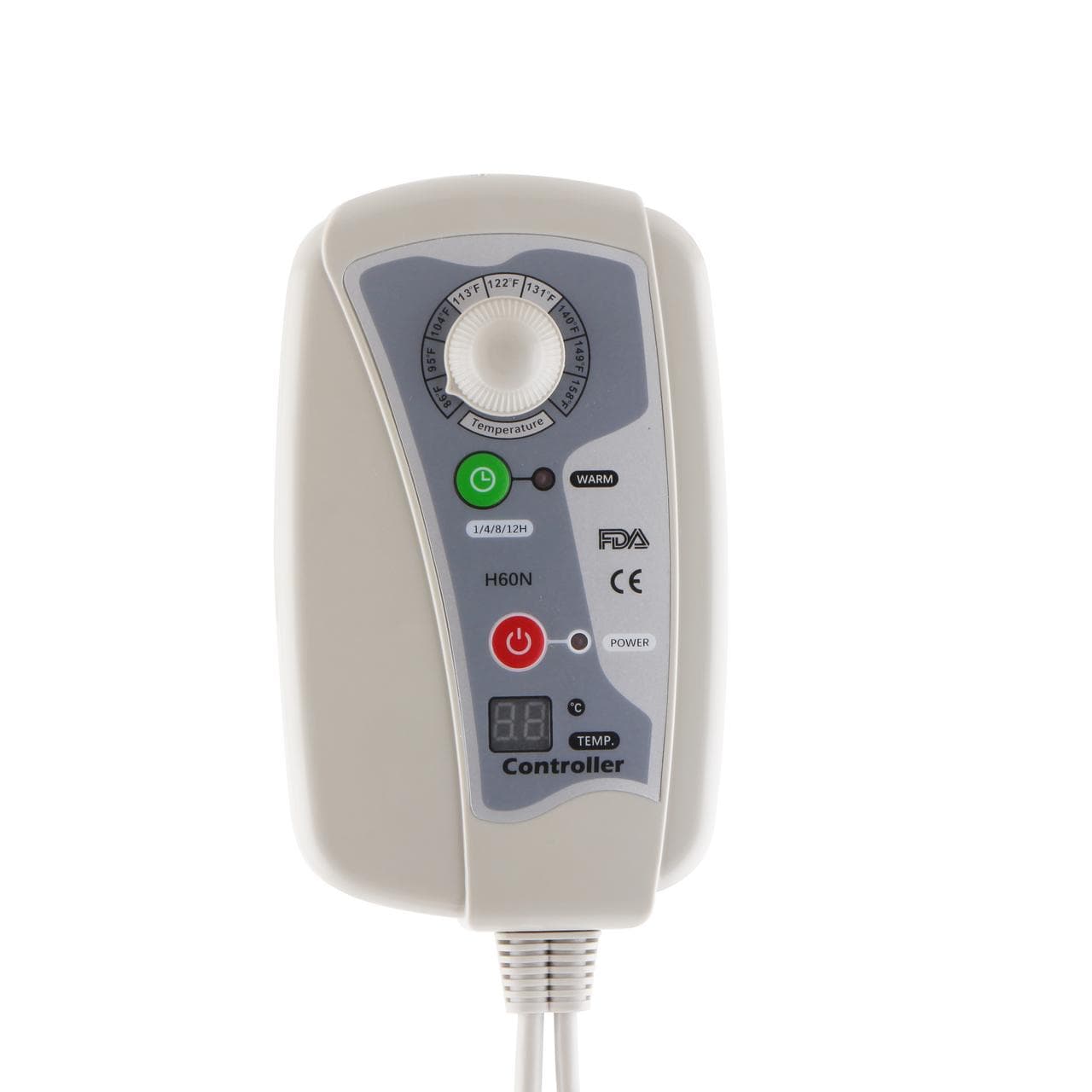 Functional
Highlights
Relieve muscle tension targeting your back, lower back, shoulders, waist, hip, legs, arms, knee, and feet
Natural jade and tourmaline stone when heated emit Far Infrared Rays, penetrating the inner regions of tissues and muscles, providing best long-lasting relief of muscle aches, neck pain, bruises, strains, arthritis, joint pain, tendonitis, mid and low back pain, herniated discs, arthritis, and painful injuries, in addition to the pain that radiates to the arms and legs
Infrared ray can even penetrate to the bone. It stimulates blood circulation, and is a proven element in the reduction of tension and stress whether physical or neurological. Hot stone heating pad, can help you with chronic fatigue, arthritis, falls and injuries, chronic pains in the back and joints, elevated blood pressure, sleep disorders and many other conditions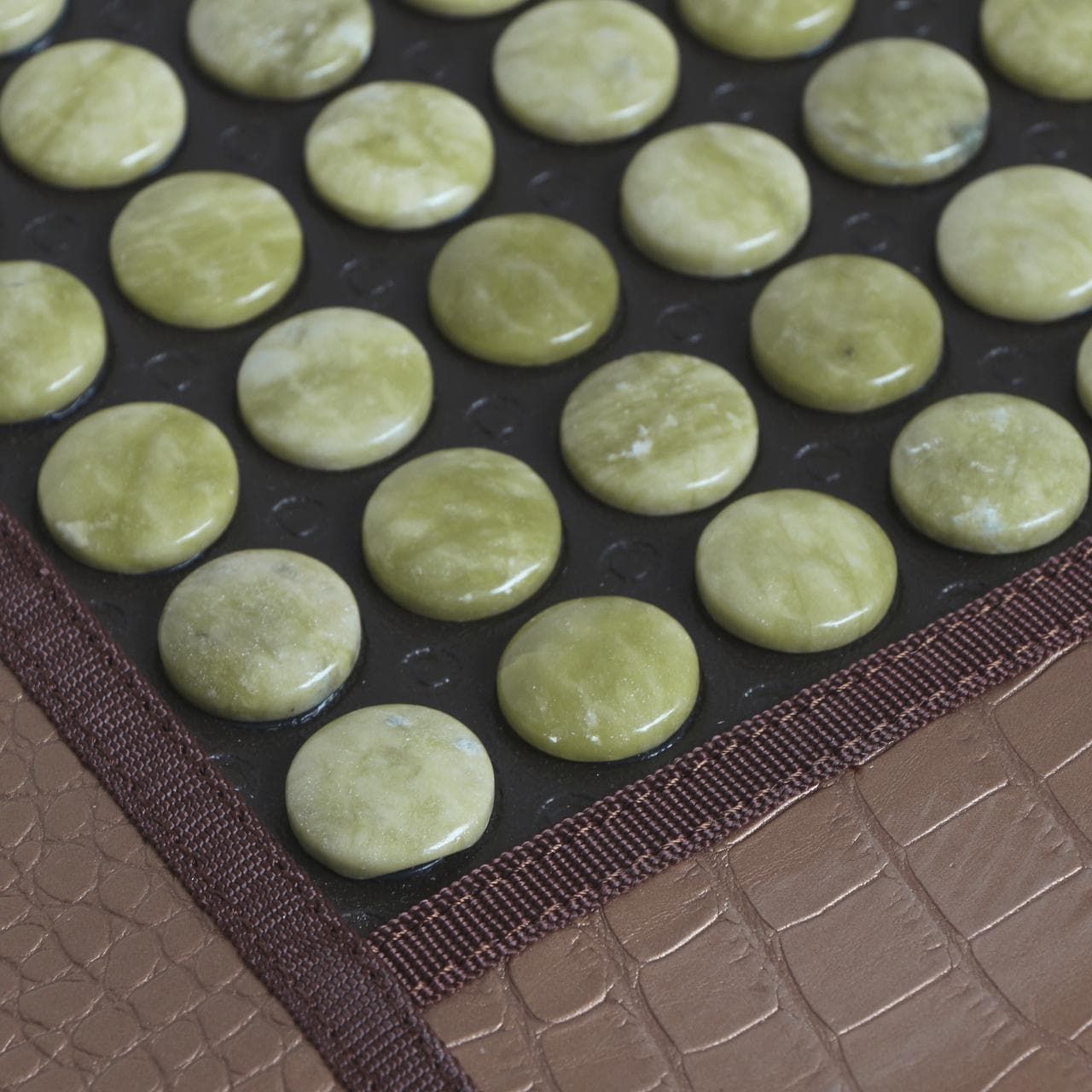 Far Infrared Therapy
The most common use of far infrared ray therapy is to assist the body in temporarily relieving minor muscle and joint pain. FIR slightly increases the temperature of the surface level of your body. This may help to deliver more oxygen to the places and areas of the body that require the most attention to maximize your wellness levels.
Negative Ion Therapy
The reason nature can make you feel so great is something produced by naturally occurring forces such as sunlight, water, air, and even the earth's radiation. Something too small to be seen, they are negative ions.
Hot Stone Therapy
Hot stone massage therapy melts away tension, eases muscle stiffness and increases circulation and metabolism.